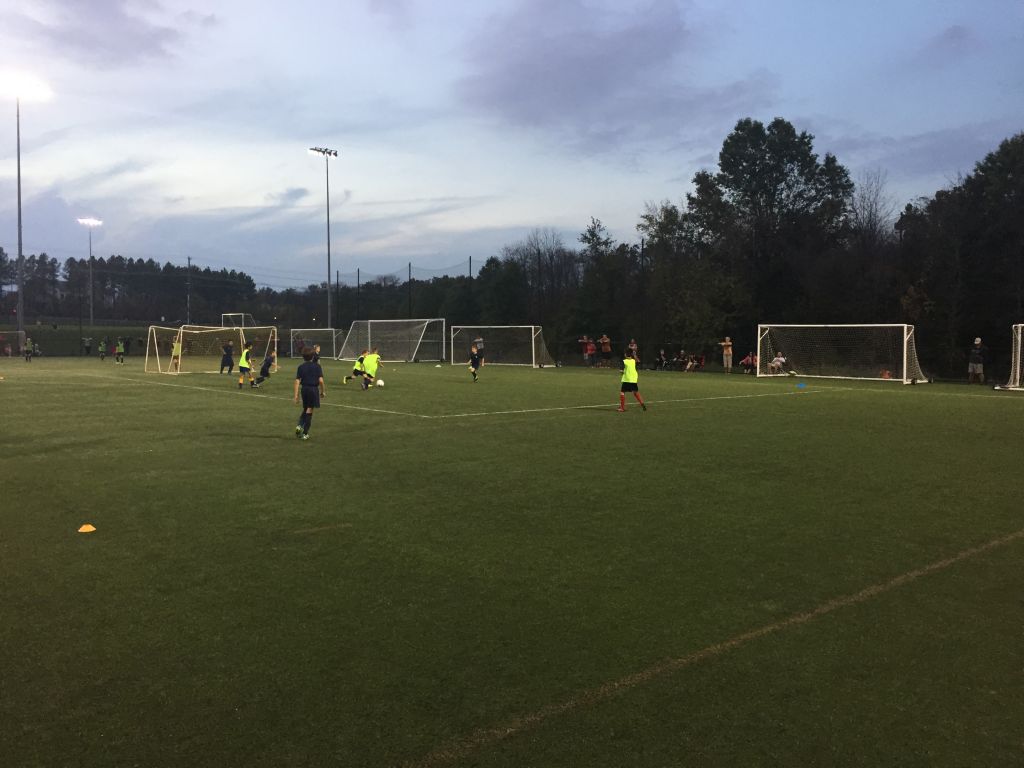 On Thursday, October 20th, Virginia Soccer Association held their seasonal Recreation All-Star Event.  This event takes place to recognize and appreciate our outstanding Recreation program.  Each season, coaches submit their nominations for this event based on players' work ethic, character and playing ability.
"Our Rec All-Star event is an extremely exciting event each season.  It gives us the opportunity to recognize all of the great work our Recreation players and coaches do day in and day out.  We truly enjoy this experience.  For this season's event, we were lucky enough to have upwards of 200 players in attendance," says Director of Recreation, Dustin Butcher.  
The Recreation All-Star event is organized and coached by VSA's Full-Time and travel coaching staff each season. This year was another fantastic event, featuring some amazing kids. Executive Director, Matt Lacey had this to say,"Over the past two years our Rec All-Star event has really grown into one of our most rewarding evenings of the year. It not only recognizes children for their efforts but it brings the club together in such a positive player centric environment. The emphasis of the night is about enjoying soccer and once again the fall 2016 All-Star night was a success"
See an album of photos from last night HERE 
For more information about our Rec and SFL programs click HERE