Top clubs partner to begin play in 2016-17 in the U.S. Soccer Development Academy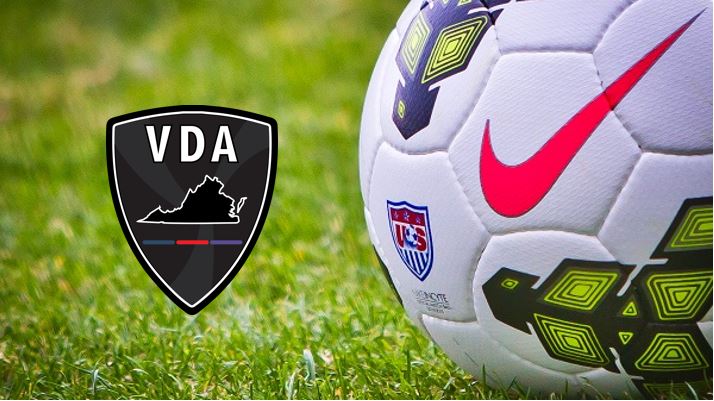 WOODBRIDGE, VA – Prince William Soccer, Inc., Virginia Soccer Association, and Chantilly Youth Soccer have formed Virginia Development Academy ("VDA"). This partnership is aimed at improving long-term player development for both boys and girls at all levels of the game.
Virginia Development Academy will begin by forming teams to participate in the boys U.S. Soccer Development Academy at the U-12, U-13 and U-14 age groups in 2016-17. VDA will also select players to participate in boys and girls college showcases in addition to their respective Virginia NPL team's schedule.
Cooperation between the three clubs began this past summer with a meeting between technical leaders to develop a common curriculum in zone 1 (U8-U10) along with participation for the clubs U9 and U10 age groups in the newly formed Youth Development League – Virginia.
"The goal of the Virginia Development Academy is to provide our players with a platform to play at the highest levels in the game (Professional/National Team). We have identified that to create an environment to consistently produce players of this caliber it is vital that we get the zone 1 structure and environment correct during practices and games. By doing this the Virginia Development Academy will provide the top of the pyramid and we hope that this will foster new aspirations for players of all levels no matter what their starting point may be" said Virginia Soccer Association Technical Director, Matt Lacey.
The clubs formed a pre-academy training pool in the boys 2002-03 age groups and select players to play against other U.S. Soccer Development Academy clubs.
Prince William Soccer Technical Director, Mike Cullina stated, "Clearly, our aim is to be a destination for the top male and female players in Northern Virginia to train together and compete in National level competition, but those players represent a very small percentage of our organizations. This isn't a merger of clubs, rather, it's a merger of ideas and cooperation toward developing a Champion's League player and improving the quality and enjoyment of players and coaches at all levels of the game."
VDA will look to grow upon each club's already successful college recruiting and coaching education programming and looks to expand to recreational and futsal player and coaching development.
Oscar Feliu, Chantilly Youth Association Technical Director stated, "PWSI and VSA are exceptional organizations that have developmental goals in line with ours, and we all have the common goal to provide the best quality educational programs in the country. We will share methodology, training methods, and philosophy to provide players with the best environment in the Northern Virginia Region to grow on and off the field. This partnership will positively impact the soccer landscape in Northern Virginia and it is the beginning of a bright future for our clubs and players."
The Virginia Development Academy will be governed by a board of directors. It will consist of six directors, each club having two representatives.
To learn more about VDA, including coaching staff and tryouts, go to www.vdasoccer.org. 
Follow us on Twitter: @vdasoccer.

Spanish Version Press Release